AGM 2019 – 6th March 2020
Our 2019 Annual General Meeting will be held on Friday 6th March 2019 in Lower Deck Cafe, United Reformed Church, Russell Street, Tavistock. PL19 8BD.
Refreshments will be available from 18:30 and the AGM will commence at 19:00.
The formal announcement and agenda is available here.

This will be followed by interactive presentations and discussion 'Climate Emergency into Positive Action'
AGM 2018 – 12th November 2018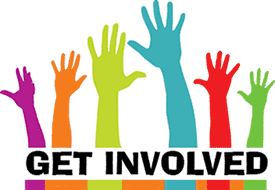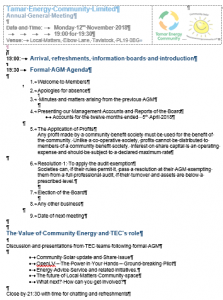 Our 2018 Annual General Meeting was held on Monday 12th November 2018 at Local Matters, Elbow Lane, Tavistock. PL19 0BG.
The formal proceedings commencenced at 19:30 following refreshments and introductions.
You can download the Agenda here.
AGM 2017 – 26th March 2018
Our 2017 AGM (Accounts to 5th Apr. 2017) was held on 26th March 2018 in Local Matters, Elbow Lane, Tavistock.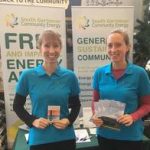 The minutes are available here.
The agenda is available here.
We'd like to thank Katie Reville from S. Dartmoor Community Energy for her engaging presentation about their work.