If you'd like a free 'Energy Health Check' and you live in/around Okehampton, Hatherleigh, North Tawton, Tavistock, Bere Alston, the Bere Peninsula, Lifton, Tinhay, Lewdown or Princetown please call us on 0800-233-5414 today or complete this enquiry form.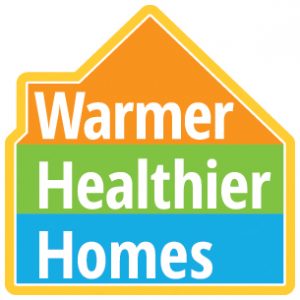 We're delighted to be working with West Devon CVS and other stakeholders across West Devon to deliver our Warmer Healthier Homes (WHH) programme which is funded by the Energy Industry Voluntary Redress Scheme.
This is a pilot programme looking at how we can address fuel poverty and unhealthy homes across the area through a more joined up approach.
A key part of WHH's is setting up a Village Partnership in a number of villages in West Devon, including Bere Alston, Lifton and Princetown.
The Village Partnership will bring together key stakeholders within the village including the Parish Council, Primary Care Trust, community organisations including Foodbank, Church, school etc. to share concerns about health conditions and hard to heat housing within each village.
Villagers will be invited to have an energy advice call or visit. As needed funding will then be sought to improve insulation, heating etc. for the household.
If you're interested in being involved or would like a home call/visit email hello@tamarenergycommunity.com, check out https://tamarenergycommunity.com/energy-advice or call 0800-233-5414.
You can also download our flyer here as a pdf.