We're recruiting for a Project Coordinator to join our team.
We have a very exciting opportunity for a highly motivated self-employed person to join our team, but the catch is that you must start as a volunteer and secure funding for your own post. The post is then open for you to develop as you wish in accordance with our Aims and at the approval of our Board and Team. Hours are negotiable and can be on a part-time basis.
We have several projects underway for which we'd like some delivery support.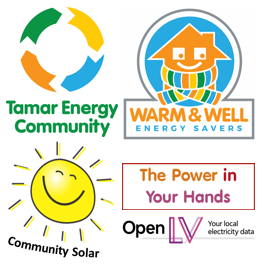 These include innovating to influence energy use through open data, developing a community owned renewable heating scheme, securing funding for fuel poverty projects, developing a retrofit advice programme, looking at opportunities to expand TEC's renewable energy portfolio, developing community centred housing development and responding to relevant consultations.
Find out more by downloading the job spec here.
The closing date is 21st Dec 2020. Phone or zoom interviews will take place w/c 4th January 2021. The successful applicant will be notified by 18th January 2021, to start as soon as possible.
We are also, always, happy to hear from professionals/students in the community who want to get involved and/or gain experience in any of our projects or in helping us run the organisation (e.g. marketing, social media, website, finance, links to education).