Tamar Energy Fest – 28th Oct – Tavistock Town Hall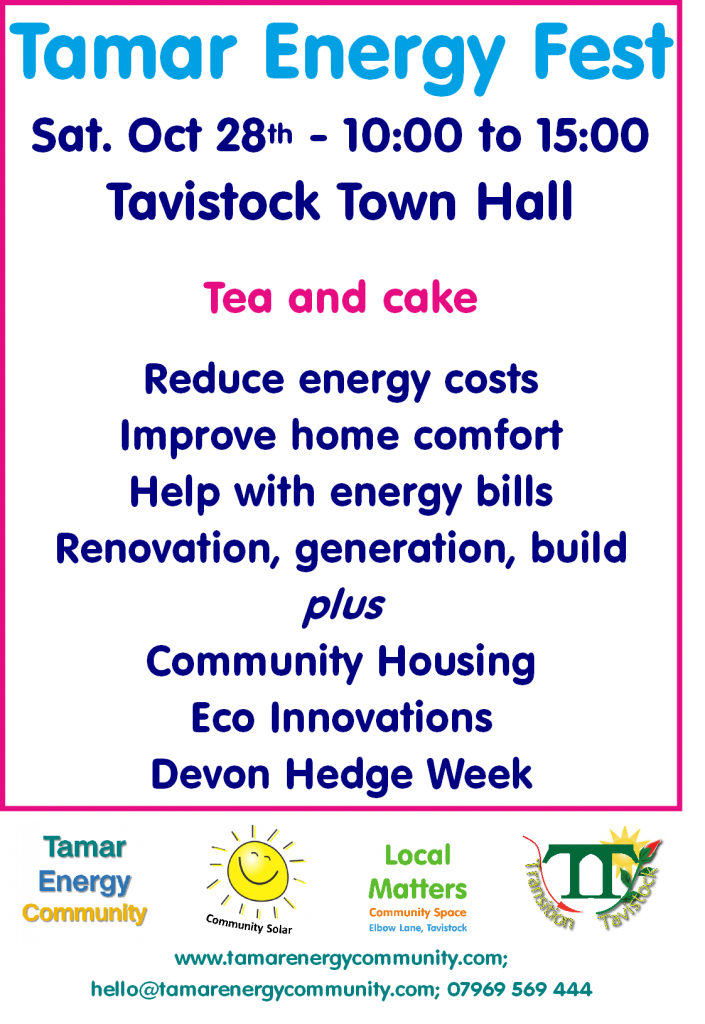 Local Energy Matters … so come along and join us between 10:00 and 15:00.
Check out the latest in energy storage, smart networks … and local opportunities.
We'll have information about investing in Tamar Energy Community's Community Solar Share offer which will be launching in October.
We'll be running energy clinics and advice sessions all day; and we're celebrating Eco-Innovators, Community Housing and Devon Hedge Week.
Come and chat to our local exhibitors with information on reducing your energy usage, renewables technologies and more.
Join our talks and presentations including smarter energy, alternative batteries, warmer homes, older homes and woodfuel from hedges.
Entry is free, with energy related family fun as well as tea and cake!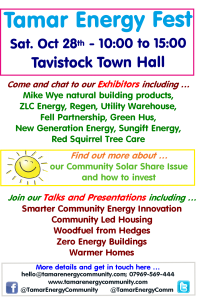 Interested in getting involved? Exhibiting? Volunteering on the day? Any suggestions?
Please email hello@tamarenergycommunity.com, call 07969 569 444, drop-in at Local Matters or come and have a chat at Green Drinks.
You can download our flyer here. Please share with your friends and colleagues!