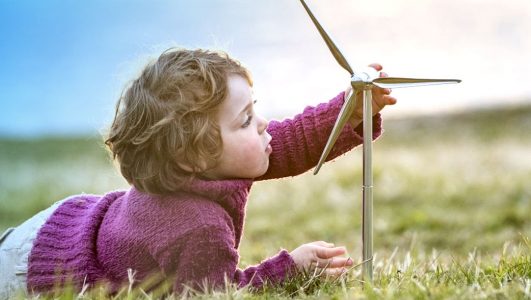 Please join us with our Guest Speaker and Discussion following our Formal AGM in Local Matters on Monday 26th March.
Refreshments from 19:00; Formal AGM from 19:30; Speaker and discussion from 20:00.
Community energy – Driving forward energy's 3 D's … … Democratisation, Decarbonisation, Decentralisation
Sweeping changes are taking place in the way Energy is generated, managed, distributed and supplied. Known as the 3 D's (Democratisation, Decentralisation and Decarbonisation), these changes are presenting opportunities for community energy and local communities.
Tamar Energy Community (TEC), and its sister organisation South Dartmoor Community Energy (SDCE), are thriving social enterprises working hard to capitalise on these changes for local benefits. These include opportunities to improve health and wellbeing, local economy as well as reducing our environmental impact.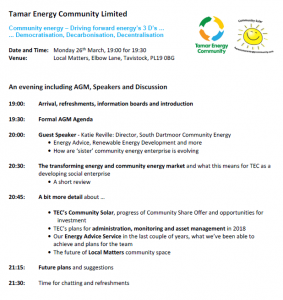 Guest Speaker – Katie Reville: Director, South Dartmoor Community Energy
Energy Advice, Renewable Energy Development and more
How are 'sister' community energy enterprise is evolving
The transforming energy and community energy market and what this means for TEC as a developing social enterprise – a short review
A bit more detail about …
TEC's Community Solar, progress of Community Share Offer and opportunities for investment
TEC's plans for administration, monitoring and asset management in 2018
Our Energy Advice Service in the last couple of years, what we've been able to achieve and plans for the team
The future of Local Matters community space
Future plans and suggestions
Time for chatting and refreshments.
Download an agenda here