Our community space, Local Matters, is here to provide you with all the information you need to live a sustainable and energy efficient life in the Tamar Valley. As well as information on energy saving and generation, you'll also be able to speak to our fully trained energy advisers to discover how best to improve your home and reduce your fuel bills. We have a wide selection of materials and energy saving devices to try, so you can check whether a solution is right for you before you buy it.
In addition to the Tamar Energy Community the Local Matters Shop is also home to the following local enterprises. We even have town information so you really do have everything you need in one place!
You can find:
HQ for Transition Tavistock and Tamar Energy Community
displays, information and advice on
– Energy
– Tasty Tavy and Roots to Transition … and local growing
– Totally Locally Tavistock … and wider area
– Climate Matters
– Town information
– Devon Greater Horseshoe Bat project … and bat detectors
– Guest spots
– Space to chat and share ideas …
We offer:
~ A relaxed atmosphere to browse and discuss local challenges, opportunities and ideas
~ Space for our meetings and for occasional events
Local Matters will be open from 11:00 to 13:00 Monday to Saturday (at other times on request).
If you'd like to get involved, have skills to offer, would enjoy volunteering for a couple of hours a week please let us know. Email hello@tamarenergycommunity.com or call 07969-569-444.
You can find us in Elbow Lane, Tavistock on the ground floor at the back of the building behind Tavistock Enterprise Hub (TEH). Elbow Lane is between Clinton cards and Continental Fruits in Brook Street.
---

Roots to transition is a community growing project that began with the renovation of the Rose Walk in Tavistock and has grown to include edible tubs, lots of 'grow your own' support and even a seed sharing service. More information can be found on the Transition Tavistock website, here.
---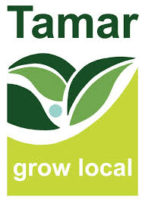 Tamar Grow Local (TGL) is a not for profit Community Interest Company (CIC) promoting sustainable local produce in the Tamar Valley.
In addition to their local beekeeping cooperatives and community orchards, TGL support a number of fantastic Food Hubs, an online Farmer's Market that provides the best local & seasonal produce all in one place. By shopping with a Food Hub you are directly supporting independent growers, local businesses, community projects & co-operatives worldwide. 
---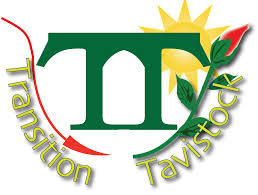 Transition Tavistock seeks to bring our community together by sharing knowledge and practical ideas to use less energy and resources, grow more of our own food, and supply and buy more locally.
Our goal is to help build a strong and self-supporting community for Tavistock and the surrounding areas, seizing the opportunity to bring about a more sustainable and better future.
---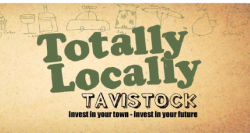 Tavistock is one of many towns across the UK to take up the Totally Locally campaign to promote the value of local shopping and it's benefit to the local economy. Their message is that if everyone in Tavistock spent just £5 a week in local independent shops, it would bring an extra £2.6 million into the town's economy every year. Take a look at their
website
for more information.
---
TaVi Network's purpose has been to provide a voice for people across the Tavistock and Villages area through holding Open Forums and providing representation at Stakeholder events across the area.
Past events include
Summer Grow Tavi
, a community forum to discuss all aspects of local food production, supply and consumption, and a Spring Grow Tavi at Maristow Walled Gardens.
---

Are you batty about Bats? Would you like to learn more about how they fly, hunt and hibernate? If so, come along to the shop to learn about this amazing animal and borrow a bat detector to find them for yourself.
---
Climate Matters
Does climate change matter to the Tavistock area? We think so! … And so did others locally who came and joined us in the Guide Hall, Tavistock today, Saturday 30th Jan. 2016 between 11:00 and 13:00. Keep posted for future events and if you have any questions, ideas or would like to get involved please email hello@tamarenergycommunity.com