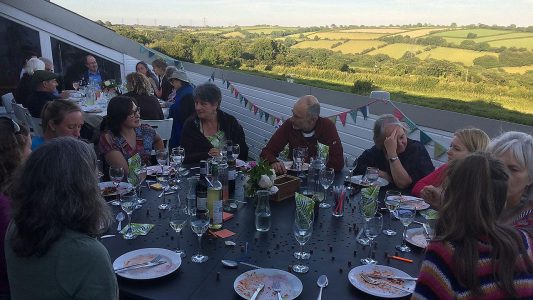 We've been taking part in an initiative developed by University of Plymouth, Regen and South Dartmoor Community Energy called Imagining Alternatives – Feasts for the Future.
Building on the successful Community Energy Feasts Regen has organised in the past, the idea was to bring different groups together to reflect and celebrate together about what we'd like to see in our Utopian future of 2068.
Now its Tamar Energy Community's turn to host a feast for our Directors, Members, Volunteers and Supporters and provide some space to chat and reflect together.
Please join us, if you can, on Friday 15th February at the Lower Deck Cafe, URC, Russell Street in Tavistock. We'll be kicking off at 19:00. Partners are welcome (please register each attendee separately).
This will be a Vegan Feast provided by a local caterer.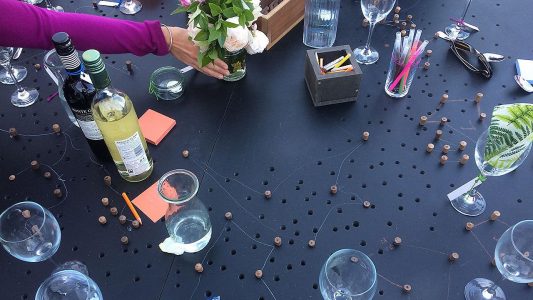 We have a small budget from the initiative and TEC funding to cover some of the costs, but we would like to ask for a donation of £5 per person on the evening.
If you'd like to join us please book BY TUESDAY EVE- Feb 12th by registering here on Eventbrite.
An important aspect of the Feast is a shared table which has been handmade by Devon craftsman Barnaby Stone. Everyone will have a chance to sit at the table and leave their mark by creating their own pattern.
We'd also like to use this occasion to celebrate our achievements so far, chat about the future, and in particular how we can contribute to the challenges of significant carbon reduction by 2030 … Twelve Years!
We look forward to seeing you. Please register now.